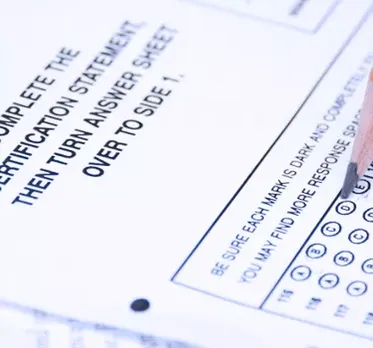 ABCpsych provides several different educational and psychological testing tools to properly diagnose and treat behavioral and learning problems. Below, are just some of the educational and psychological testing services that ABCpsych provides for our.
Academic Problems & School Placement
Studies have shown that not all academic problems are due to learning disabilities like ADHD or dyslexia. In reality, many children struggle with school due to bullying, poor study skills, poor study habits, depression, memory impairments, anxiety, low self-esteem, and lack of motivation. ABCpsych can help your child resolve their academic problems and strive for excellence. Furthermore, choosing the right school from elementary all the way to college can be a daunting task that can have major repercussions in the future. ABCpsych will help you pick the right school for your child based on their unique values, skills, and aptitudes.
ADHD
Nowadays, it seems that whenever a child is diagnosed with ADHD they are asked to pop a pill to get better. Unfortunately, ADHD stimulant medications like Adderall or Vyvance may have several side effects and are quite costly. ABCpsych will begin by evaluating your child to identify ADHD based symptoms. If they are diagnosed with ADHD we will then treat their condition via family and/or individual counseling, making the appropriate changes in their learning environment to promote attention, and perform behavioural modification therapy. We also have a very innovative treatment, Audio-Visual Entrainment (AVE) which is a very exciting new method of treating ADHD. No pills required!
Career Evaluations and counseling
The career path a person chooses can make or break their life. Unfortunately, many people blindly enter the workforce or choose a career based on family or peer pressure. At ABCpsych, we will perform extensive aptitude and psychological testing that focus on 5 key factors that determine one's ideal career field, namely personality, achievements, values, aptitudes, and interests.
Gifted Placements and Intelligence Testing
ABCpsych also performs thorough IQ testing to determine if your child has any areas of weakness as well as identify their strengths. If your child is in fact gifted we will take steps with you and your child to provide the most nurturing and stimulating environment that will cater to their enhanced skills and allow them to thrive and grow in accordance with their heighted intelligence.
Learning Disabilities
If your child seems to be having trouble in school it may be due to a learning disability. ABCpsych can perform extensive diagnostic testing to evaluate if they suffer from a learning disability such as, short or long term memory impairments, dyslexia, auditory or visual processing deficiencies, dyspraxia, and aphasia.
Psychological and Diagnostic Evaluations
If a person is having trouble socializing or focusing at school, work, or at home it could be due to several different factors, including developmental delays, social challenges, or behavioral problems, we can perform psychological and diagnostic evaluations that focus on key areas of cognitive and behavioral development, including auditory and visual processing, memory, personality, intelligence and social intelligence, motivation, and analytical, planning, reasoning, and organizational abilities.