We are licensed, full service psychologists and counselors in the Sunrise area with over 35 years of experience in several different schools of Psychology. Associates in Behavioral Counseling was established in 1976 by Drs. Stanley and Carol Seidman. They were later joined by their daughter, Dr. Traci Seidman in 1986 and have enjoyed a well-esteemed and growing practice. ABCpsych now includes 7 psychologists, one licensed mental health counselor and an experienced biofeedback technician.
Each of our fine practitioners has their own niche and specialty; among them, you are sure to find the right professional for you. If you are looking for a psychologist, marriage counselor, or simply seeking counseling to decide what steps to take to better your life then you've come to the right place.
We provide many psychological services, including treating chronic depression and anxiety, bi-polar disorder, PTSD, OCD, ADHD, SAD, GAD, hypochondria, eating disorders, sexual dysfunction, various phobias, and more. We offer numerous counseling services for our clients, including weight loss, family, child, adolescent, individual, group, divorce, couples, stress, anger management, sexual abuse, drug and alcohol abuse, sport psychology, hypnosis, women's, and career counseling and sex therapy. Moreover, we provide psycho-diagnostic evaluations to identify giftedness and learning disabilities, and ADHD.
Providing You With Best Care
Traci J. Seidman, Ph.D.
Laura Shelton, B.A
Stan Seidman, Ph.D.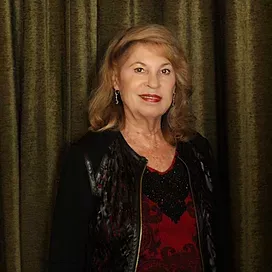 Carol Seidman, Ph.D.